Electronic
circuits
schematics
diagrams
FreeCircuits.net


Simple FM Radio with improved audio gain
By internum
Very simple FM Radio circuit using only one transistor.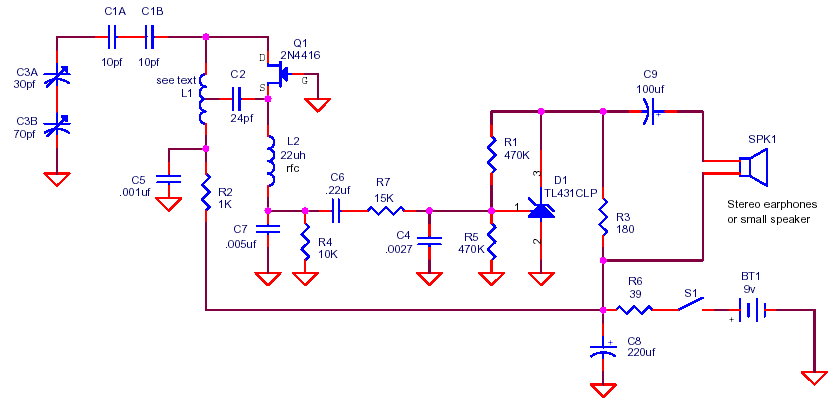 Simple FM Radio with improved audio gain circuit
L1:
Wind 6 turns of solid wire on a pen or pencil that is just under 1/2 inch in diameter. Remove the wire from the pencil and spread the winding to make a length of 3/4 inch. Solder C2 somewhere near the middle of the coil.

8895

28 August 2007
See also: